WE ARE DESIGNER TREASURE IN KUALA LUMPUR.
A TREASURE-TROVE WAITING TO BE DISCOVER.
Luxury Vintage Designer Treasure Sdn Bhd was established since year 2006. Realising the importance of providing exceptional customer service and offering a wide range of products, the company quickly grew in customer recognition and market acceptance into it being recognised today as Malaysia's market leader in the business of new and open-box mint condition consigned designer items.
LUXURY VINTAGE DESIGNER TREASURE SHOWROOMS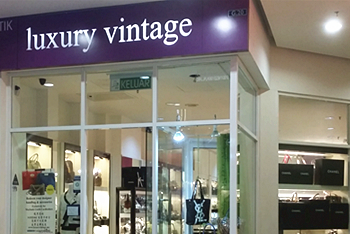 At both its charming outlets you will find brand new and open-box mint condition consigned-designer treasures for the fashion conscious, offering a large range of handbags, shoes and apparel of internationally renowned labels such as Bottega Veneta, Chanel, Chloé, Christian Dior, Fendi, Gucci, Hermès, Lanvin, Louis Vuitton, miumiu, Prada, Valentino, YSL and many more.
All products on display be it in our stores or on this website have been subjected to stringent authenticity checks and are only accepted if these are 100% original and genuine. Products are also meticulously scrutinized to ensure the best quality and as such, most items are in mint condition !!!
To provide the highest level of customer satisfaction, Luxury Vintage Designer Treasure keeps abreast of the latest trends in designer bags and accessories with a close view on up-and-coming styles, 'hottest' bags, items on "waiting lists" and also their price movements.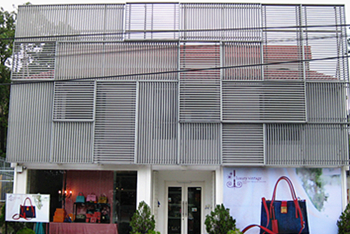 with all this in place, luxury vintage designer treasure is able to maintain its position as the market leader !!! as the name suggests, the selection at luxury vintage designer treasure promises only the best and most sought after available. their clientele come from afar and comprise of both buyers and sellers of all ages and income groups.
with international trends and brands having quickly found a new home in malaysia, the market is enjoying a new awakening of sorts. realizing that the market for pre-loved pieces in malaysia has so much potential as fashion consciousness and brand awareness of the malaysian consumer increases, luxury vintage designer treasure sets forth in their vision to provide their customers with the opportunity to own and enjoy these items of beauty, style and practicality.
with an innovative trading strategy and a vast and rapidly growing network of clientele, luxury vintage designer treasure stocks possibly the widest range of products in the malaysian market. it offers a large collection of the latest and limited edition designer pieces as well as mint condition preloved treasures.